SVI Trucks, Kodiak Marine, and American Turbine have partnered together to provide industry-leading combinations of knowledge and legendary reliability. Made of 5052 H32 alloy heavy-duty marine-grade aluminum, SVI Rescue Boats are constructed to meet your needs. Our hull design has a perimeter rubber rub rail and is self-bailing with seating for up to 10 people.
Available in 21-foot and 26-foot lengths with 102-inch beam and only a 14-inch draft, our boats include a standard 95-gallon fuel tank and have a top speed of 40 miles per hour.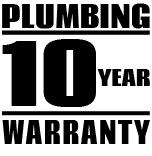 Jet-propelled and safe for use around marine life and divers. SVI offers limitless options – limited only by your imagination – to create your perfect rescue boat.