SVI Air/Light trucks are fabricated with heavy-duty 2" x 6" x 1/4" aluminum or 2" x 4" x 11-gauge stainless steel sub-frames and 3/16" aluminum or 12-gauge stainless steel formed sheet metal construction
Air/Light truck bodies are built on medium-duty commercial or custom cab/chassis in body lengths from 14 to 20 feet. Bodies can be walk-around, walk-in, or a combination of both styles for interior fill stations and air pack maintenance areas. Add roof-top storage compartments, accessed by rear stairway or ladder, for even more storage on the 13 CFM and 25 CFM models.
Many options are available including: hinged or roll-up doors, adjustable shelving, trays and tool boards, hydraulic generators, electric cable reels, awnings, rehab supply storage, 13 CFM/10 HP, 25 CFM/20 HP, or 36 CFM/30 HP electric drive air compressor systems and NFPA 1901 compliant one, two, or three-cylinder fill stations with high pressure air hose reels.
Check out our extensive photo gallery below to see all the options we've created, limited only by your imagination.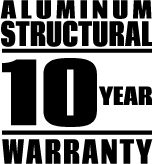 SVI Air/Light trucks are mobile breathing air and/or lighting units that can also bring salvage and overhaul equipment, medical equipment, and rehab equipment to the scene.
NEFDA Bedford, TX #1086
kristyp
2019-06-07T09:05:35-06:00