SVI Medium Rescues fill the gap between our light duty and heavy duty GVWs. They range from 26,000 to 35,000 pounds and have heavy-duty 2" x 6" x 1/4" aluminum or 2" x 4" x 11-gauge stainless steel sub-frames and 1/8" or 3/16" aluminum or 12-gauge stainless steel formed sheet metal construction.
Medium Rescues are typically built on two-door, extended cabs or four-door 4 x 2 or 4 x 4 Commercial Freightliner or Navistar cab/chassis in body lengths from 14 to 20 feet. Bodies can be walk-around or walk-in styles or a combination of both. Add roof-top storage compartments, accessed by a rear stairway or ladder, for even more storage.
Many options are available, including: winches, hinged or roll-up doors, adjustable shelving, trays and tool boards, PTO or hydraulic generators, electric cable reels, light towers, hydraulic rescue tool systems and tool mounting, cascade air systems and NFPA fill stations and air hose reels, PTO water pumps, and PTO tool air compressor, shoring, and lumber and full 4' x 8' plywood storage.
Check out our extensive photo gallery below to see all the options we've created, limited only by your imagination.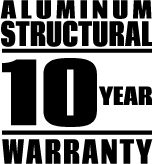 A mobile tool box to bring all your extrication tools, salvage and overhaul equipment, ground ladders, and medical equipment on a commercial chassis. SVI offers limitless options to create your perfect medium rescue truck.
SVI Medium Rescue Trucks – Click image for features/drawings/specs
Elkins, WV Fire Department Medium Rescue Truck # 1018
nate
2019-06-11T11:00:35-06:00