Wildland and Brush Trucks
Designed to move quickly where other fire apparatuses cannot, SVI Wildland, Brush and Rapid Response vehicles are built tough to withstand the abuse of off-road firefighting. With spring-loaded bodies and tanks for superior strength and durability, these vehicles feature a lifetime tank warranty and can be configured many ways to meet your department's specific needs.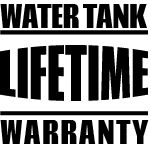 A mobile tool box and/or water pump built tough on a heavy duty, custom chassis and designed to move quickly where your other trucks cannot. SVI offers limitless options – limited only by your imagination – to create your perfect Wildland or Brush vehicle.
SVI Wildland Trucks – Click image for features/drawings/specs
Red, White & Blue (CO) Fire Protection District Type 6 Pumper
kristyp
2019-09-19T13:11:20-06:00