Campbell County Fire Department Finalizes Plans
for Two SVI Type 3 Commercial Engine Fire Trucks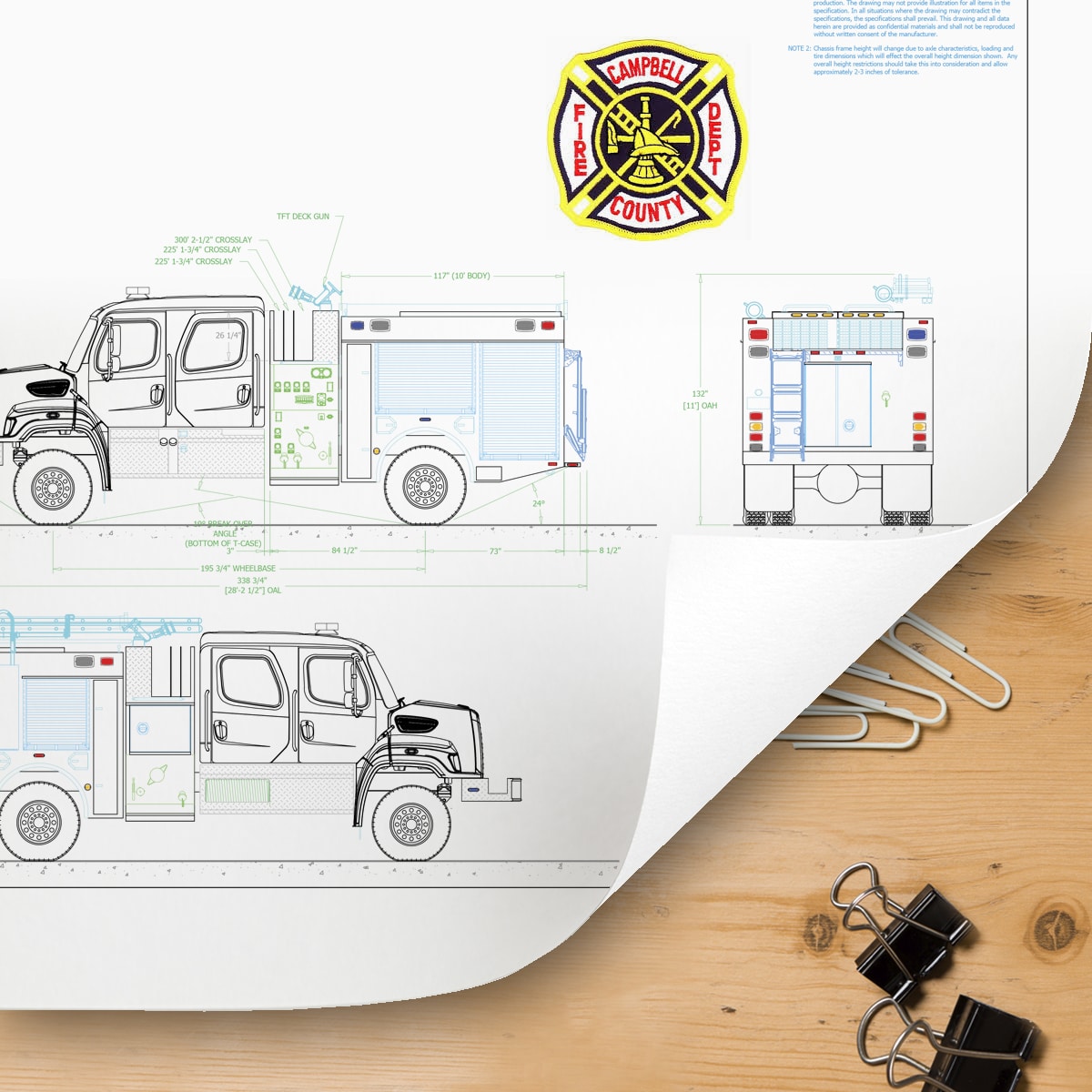 FORT COLLINS, Colo. — Aug. 15, 2018 — Officials at Campbell County Fire Department in Gillette, Wyo., have finalized plans for the purchase of two new Commercial Engine/Type 3 fire trucks from SVI Trucks, one of the nation's leading fire apparatus manufacturers.
Campbell County's new apparatus will be built on a Freightliner four-door commercial chassis and have an overall length of 28' 2.5" with an overall height of 11'. The Wildland truck features dual side compartments and will include a 750-gal. water tank, as well as a 30-gal. Class A foam tank. Additionally, the engine will be equipped with a Waterous CXSPA pump, a FoamPro foam system and a 3" discharge deck gun.
The cab of this custom fire truck will feature OnScene Solutions' Talon helmet mounts and Access LED ground lighting, while the body will include storage for three ladders, including an SVI-folding roof access ladder. In addition, the ground lighting, this truck will be equipped with Whelen M9 Series scene lighting and OnScene Solutions' Access LED compartment lighting.
This truck marks the second SVI-built custom apparatus for Campbell County Fire Department. The first SVI-Campbell County vehicle was an air/light apparatus built in 2007.
To view the preliminary drawings, click here.
About SVI Trucks
SVI Trucks, a Super Vacuum Manufacturing Company located in Fort Collins, Colo., builds custom fire apparatus, including rescue trucks, hazmat units, command vehicles, fire engines, tanker trucks, law enforcement vehicles and more. To see SVI's full fleet, visit svitrucks.com. To browse drawings, features and specifications of a truck, visit SVI's Apparatus pages and click on any truck image.