---
---
SVI Trucks is a family-owned, Colorado-based company that specializes in building custom emergency vehicles. With more than 50 years in the truck manufacturing industry, our strength is in our people and our dedication to crafting the industry's most dependable trucks. Every truck that leaves the factory is truly one-of-a-kind thanks to our innovative designs and our relentless attention to detail.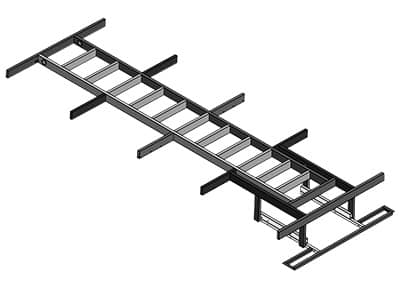 ---
SVI Trucks' full-length, ladder-style sub-frame uses 2x4x1/4 and 2x6x1/4 tubing to create a strong foundation that isolates the body, preventing twisting and flexing from the chassis below. We isolate our bodies and sub-frames using 3/8-inch-thick UHMW plastic extrusions to avoid friction of dissimilar metals.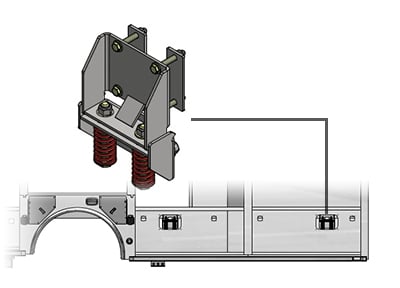 ---
Our body mounts are 1/4-inch-thick powder-coated steel assemblies that hold the chassis and sub-frame securely together with 12 3/4-inch Grade 9 bolts and heavy-duty coil springs. Our spring-mounted bodies allow for free chassis movement without transferring damaging torque into the body panels.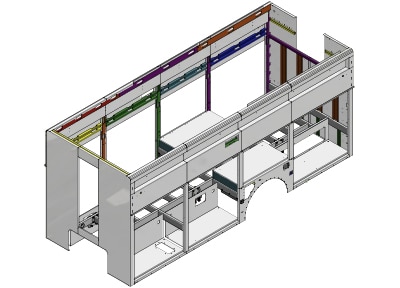 ---
Unlike competitor's stock-width aluminum extrusions, SVI Trucks' formed-panel construction process allows for greater design flexibility. Each formed cross-section panel is custom engineered and fabricated at varying widths to accommodate your custom design while building in extra strength.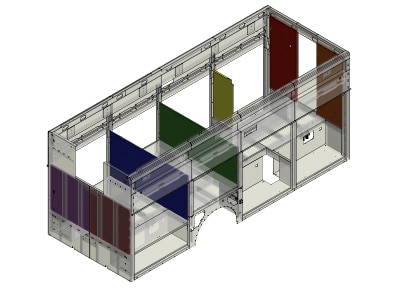 ---
SVI Trucks' single-wall construction (between the compartments) allows for maximum usable space for the industry's most intuitive designs. By welding the adjustable shelf track directly to the wall, we add superior strength to the design without interfering with the opening of the compartment.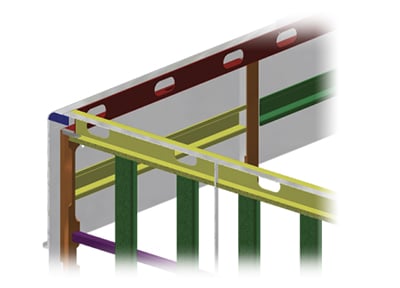 ---
All electrical harnesses run through formed wire raceways built into the body with main harnesses easy to access through the upper raceways. We avoid below-chassis harnesses that expose wiring to the elements, and all electrical components are grounded and accessible through the electrical panel.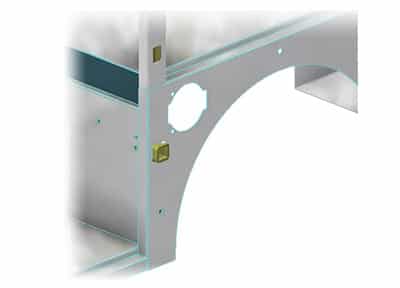 ---
In the event of an accident, formed bodies don't transfer the impact throughout the vehicle like extruded tubular construction, which in turn reduces damage. This type of body can be repaired by most heavy truck body shops without having to buy proprietary extrusions, which add extra time and cost to the process.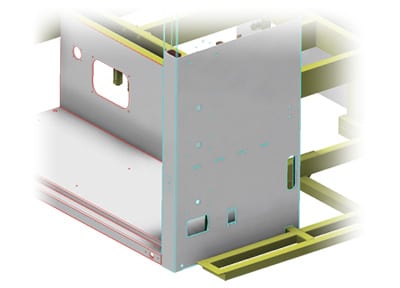 ---
We continuously weld all exterior body panels and stitch weld all interior seams to give customers a truly metal-finished body. Simply put, we don't use cover trim or glaring overlays to hide body-panel seams or connections as this kind of cover-up technique can lead to corrosion build-up behind the trim.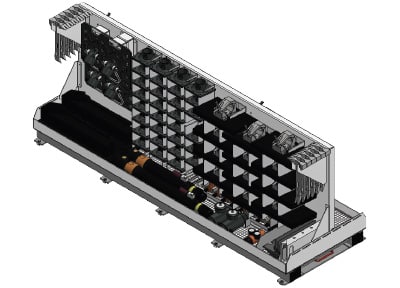 ---
Using the latest in 3D modeling software, our engineers create computer-generated designs, right down to detailed compartment configurations. We also offer tool mounting services. Simply ship your equipment to us, or we can supply the tools for a truly turn-key fire apparatus.
All SVI Warranties are non-prorated.
We stand behind our people and products with absolute confidence.
---

---