---
At SVI Trucks, we've spent the last 50 years building many of the industry's most custom law enforcement vehicles, including command vehicles and crime scene units on a variety of chassis options. And while we're best known for our custom builds, we offer vehicle upfits and police graphics to round out your fleet needs. Customize your law enforcement vehicle fleet with SVI Trucks.
---
no matter the side of the chassis, we can build on it!
---

HEAVY-DUTY CUSTOM CHASSIS

MEDIUM-DUTY COMMERCIAL CHASSIS

LIGHT-DUTY COMMERCIAL CHASSIS
LAW ENFORCEMENT VEHICLE TYPES
---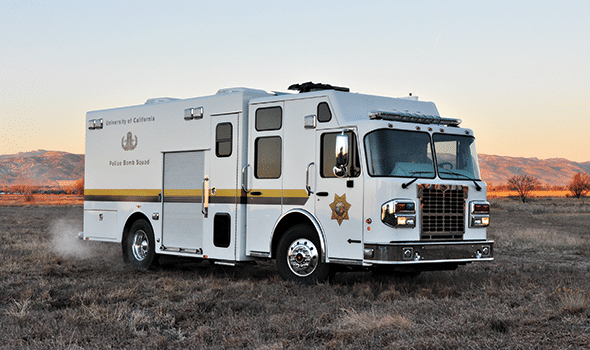 ---
---
Build on your choice of heavy-duty chassis to deliver the toughest, most-advanced command vehicles for any hazmat scene or catastrophic response. Command the scene with a one, two or three slideouts, complete with conference areas, work stations and custom technology integrations.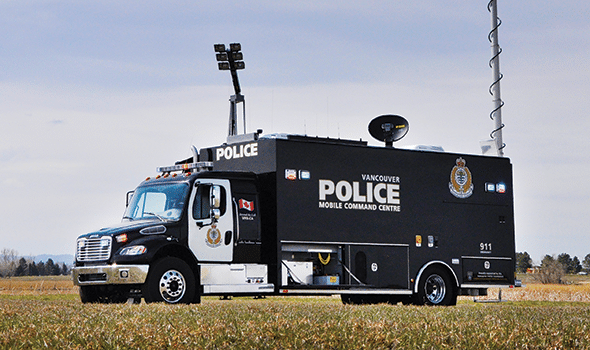 ---
---
No matter the incident, SVI Truck can customize your choice of medium-duty commercial chassis for SWAT operations, EOD/bomb response and DUI/BAT enforcement — all with GVWs ranging from 26,000-35,000 lbs. on a heavy-duty sub-frame.
---
---
Among our chassis options, SVI Trucks offers van-type chassis configurations on a Ford, Freightliner or Mercedes Sprinter chassis, perfect for SWAT trucks, EOD/bomb vehicles and crime scene units. Customize with gun storage, bi-fold ramps for EOD device deployment and more.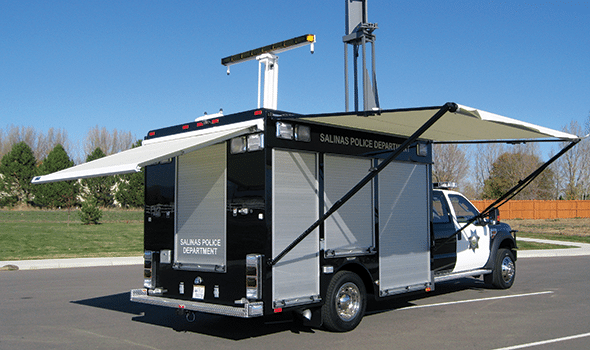 ---
---
Built on a single-axle, light-duty commercial chassis with a GVW rating of 10,000-23,500 lbs., these trucks provide nimble response, while the rugged, aluminum walk-in or walk-around body features custom compartments for all of your mobile crime lab essentials.
All SVI Warranties are non-prorated.
We stand behind our people and products with absolute confidence.
---

---
---
SVI's graphics division prints and ships custom police car decals and other law enforcement graphics, including ghost graphics, partial wraps and graphic kits, available in reflective, non-reflective or ghost finish. We also offer vehicle upfitting and custom fabrication to transform stock units into well-equipped fleets. With a full engineering team and expert vehicle electricians, SVI can upfit with all of the necessary lighting and communication equipment.

---