SVI Trucks to Launch East Coast Demo Truck Route
Medium Rescue to Make Three Show Stops from May to August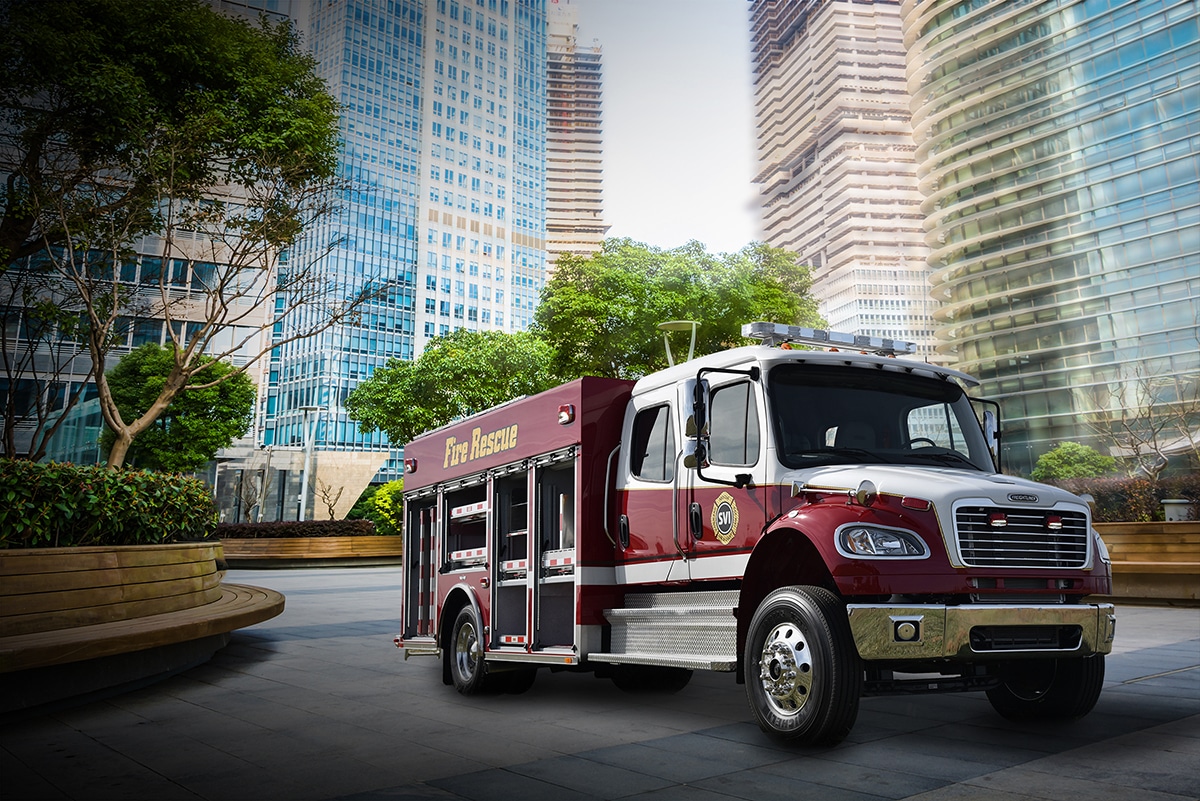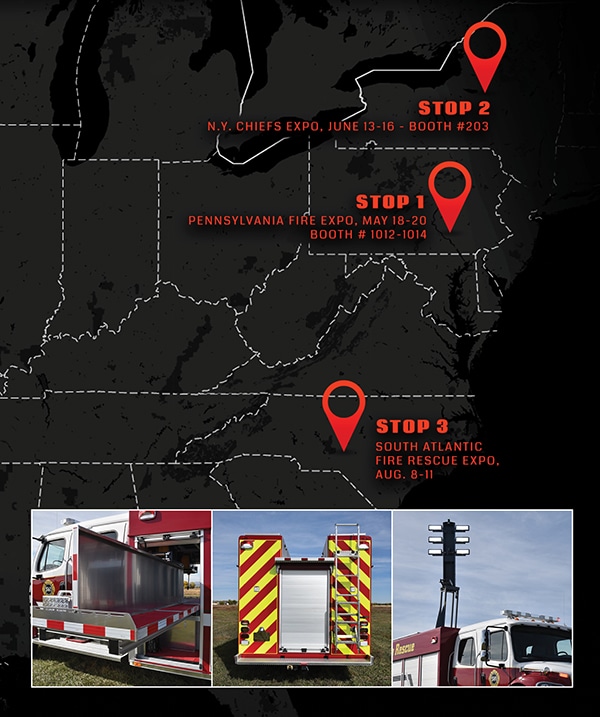 HARRISBURG, Pa. — SVI Trucks, a Colorado fire truck manufacturer, is partnering with dealers Campbell Supply, Co., RedStorm Fire & Rescue and Atlantic Coast Fire Trucks to launch an East Coast demo truck tour from May 18 to Aug. 11.
The truck will make three show stops, starting May 18-20 at the Pennsylvania Fire Expo in Harrisburg, Pa., stopping June 13-16 at the N.Y. Chiefs Expo in Verona, N.Y., and wrapping up Aug. 8-11 at the South Atlantic Fire Rescue Expo in Raleigh, N.C. Additionally, SVI is working with these area dealers to coordinate individual demos for departments that want to see a private viewing of the truck. Night demos of the tower can also be arranged. To schedule a demo, contact Rafe Briges at rafeb@svitrucks.com.
The SVI Medium Rescue demo truck is built on a Freightliner M2 106, four-door chassis and features ROM roll-up doors, OnScene Solutions LED compartment lights, Command Light CL Series light tower and a host of other features. To view the full specs, click here.