Galeton, CO Pumper Refurb
Galeton (CO) Fire Protection District recently enlisted SVI Trucks' Refurb Division with this fire apparatus refurbishment. SVI Refurb repainted the top of of the apparatus, updated the graphics, added hard suction hoses and installed a custom rear chevron hose bed cover on this Pierce Arrow XT. For the full list of completed work, click the DETAILED SPECS button below.

For more information about this apparatus, choose one of the options below or contact us for more details.
Chassis:
Pierce Arrow XT
Refurbishment Details:
AC Roof Mount Unit Addition
Partial Paint (Upper Section Black)
New Graphics
Hard Suction Hoses Install
Hose Bed Cover with Chevrons on the Flap Install
Pole Light Upgrade to LED
Custom Storage with Roll-Up Door in Crew Cab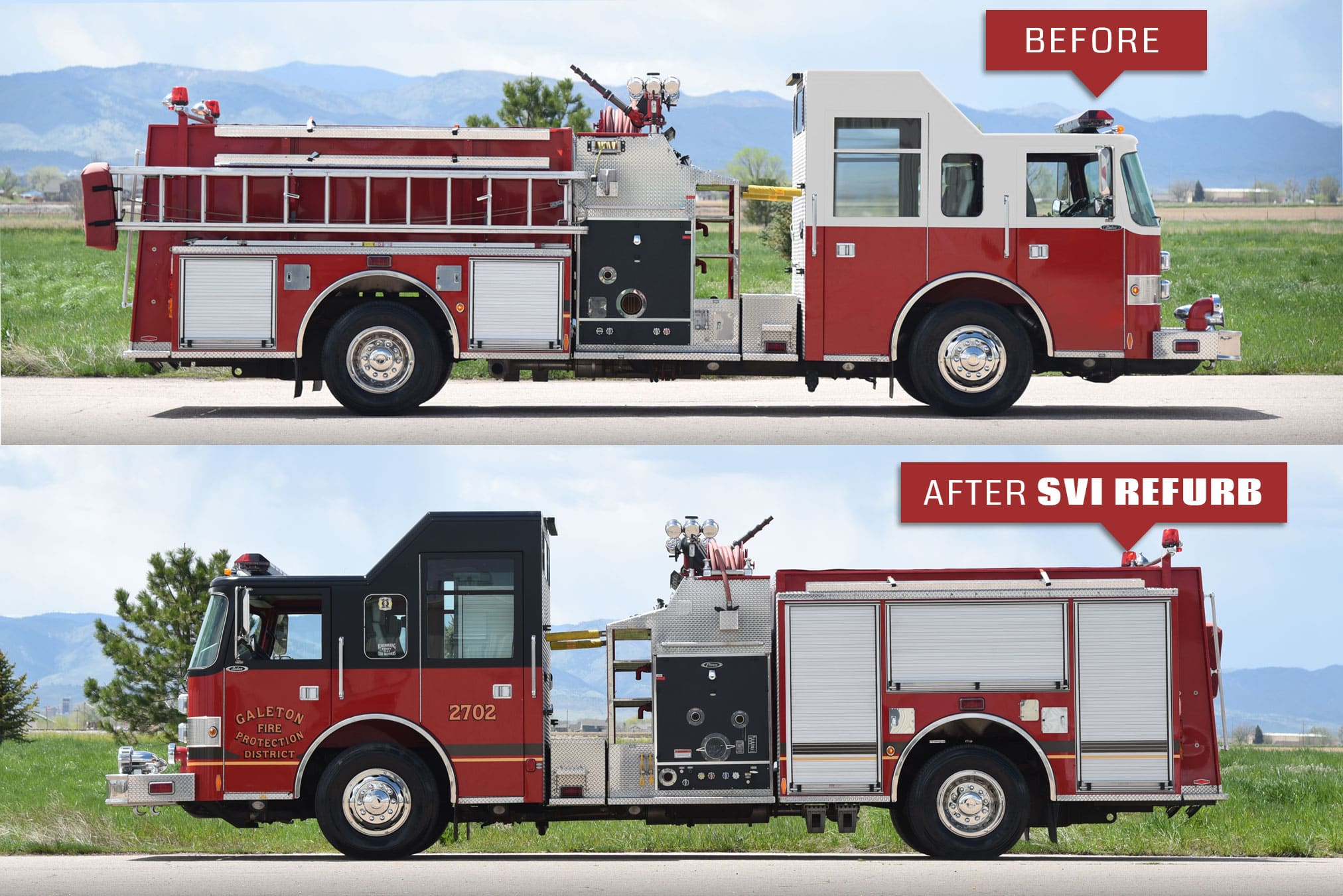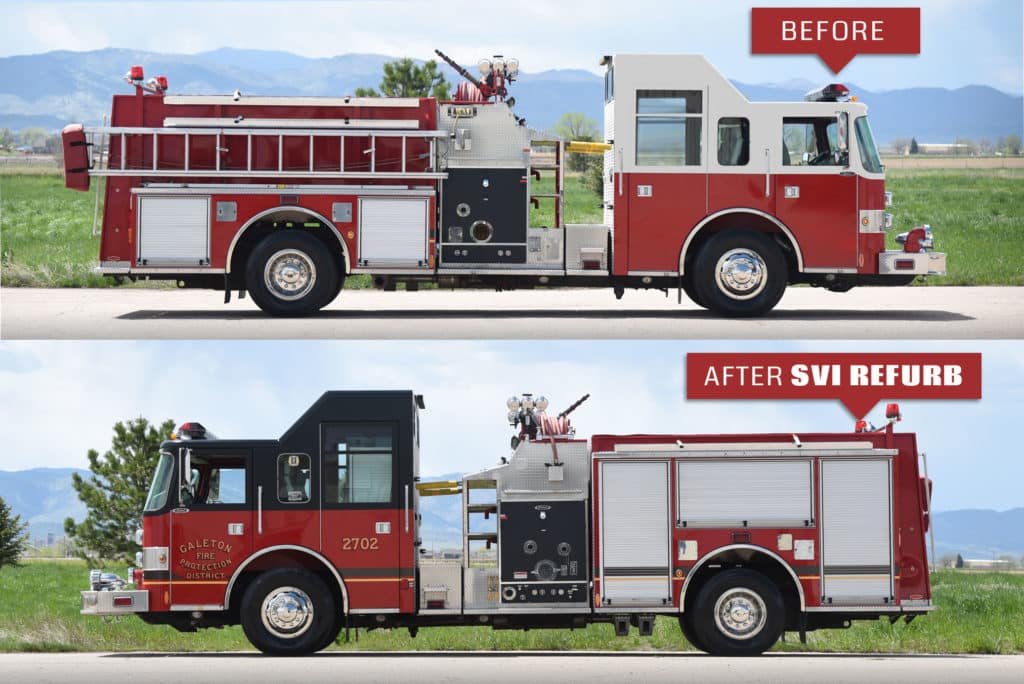 BEFORE > AFTER SVI REFURB