St. Helena Fire Department Pumper Refurb
Saint Helena (CA) Fire Department enlisted its tanker to SVI Trucks' Refurb Division for a refurbishment. SVI Refurb installed a Waterous CLK 500-GPM pump and a Foam Pro 1600 Foam Unit with tank. SVI also upgraded the PS tank level lights and added OnScene Solutions compartment lighting. For the full list of completed work, click the DETAILED SPECS button below.

For more information about this apparatus, choose one of the options below or contact us for more details.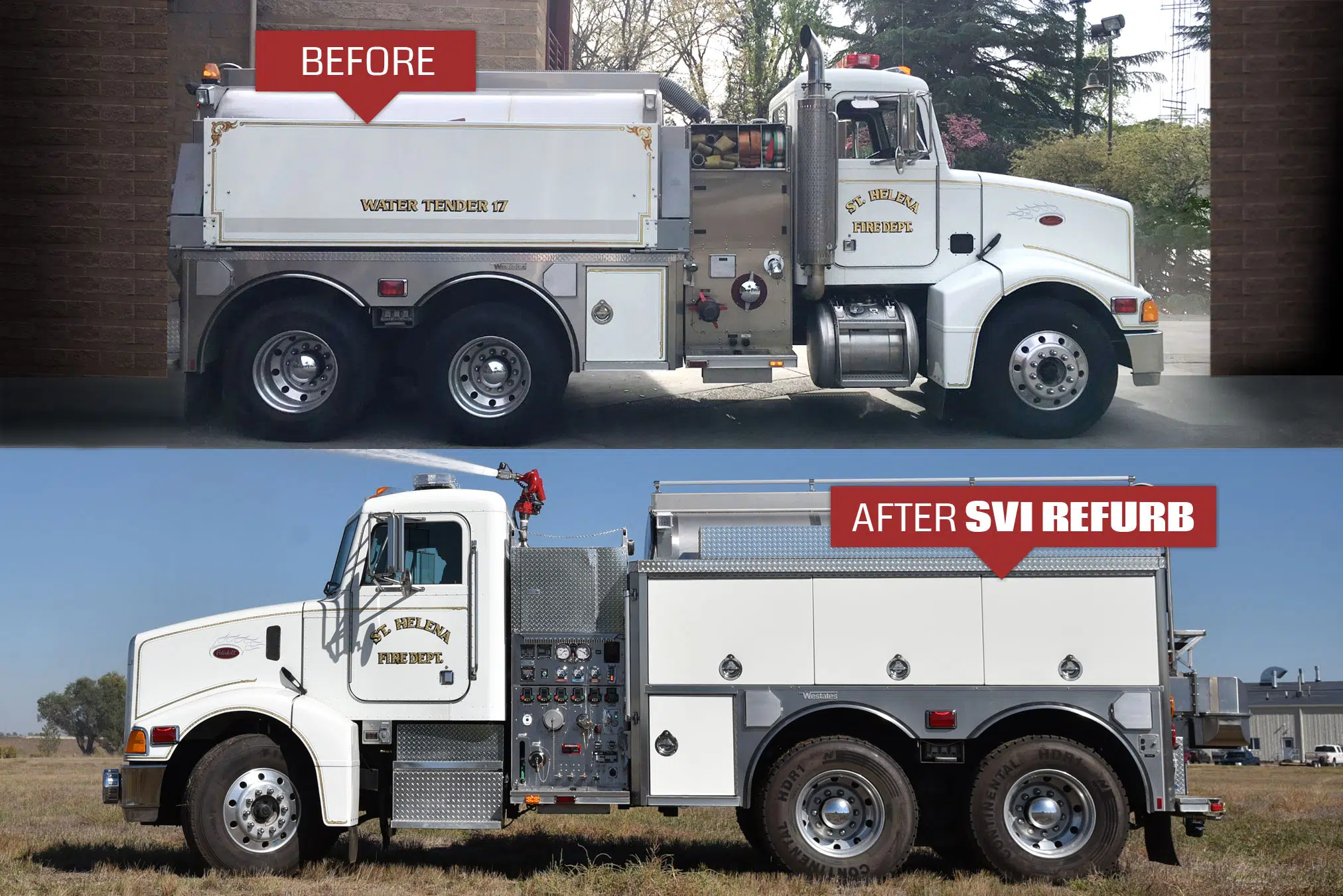 Existing Chassis
Peterbilt
Refurbishment Details
Waterous CLK 500 GPM Pump Installation
Whelen PSTank Level Lights Installation
Foam Pro 1600 Foam Unit with Tank Installation
New Graphics and Rear Chevron Installation
Rear Fan Type Spray Heads Addition
Upgraded Warning Lights to Whelen LED
OnScene Brand Stick Lighting Installations
Rebuilt Body Doors from Aluminum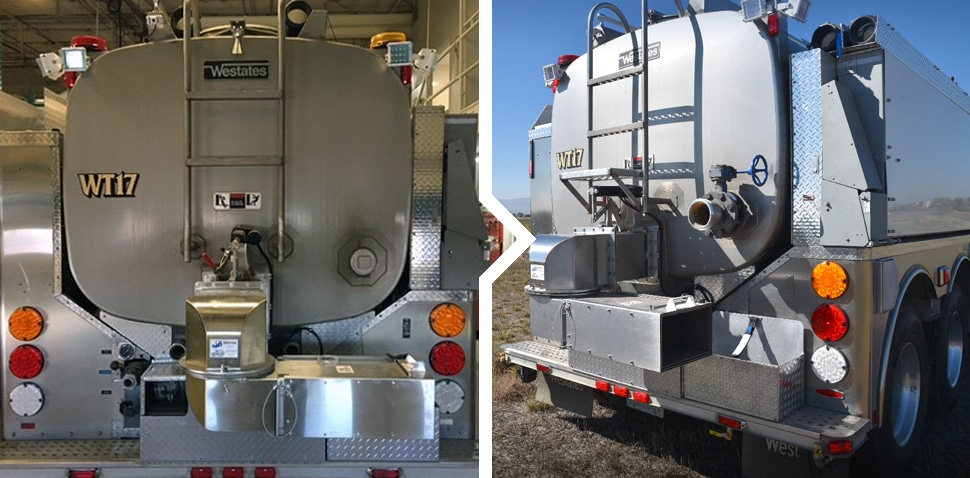 BEFORE > AFTER SVI REFURB