Press Release: New Employee
SVI Trucks Welcomes New Regional Sales Manager for Colorado and Wyoming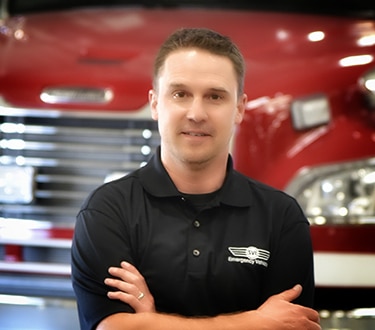 November 27, 2017, Fort Collins, CO – SVI Trucks is proud to announce and welcome Jason Kline to the company's Sales Team. Working through the ranks of firefighter, driver and currently Captain, Jason joins SVI Trucks with 15 years as a career firefighter. He has been in the fire industry since 2005 working in sales, contract administration and design. He joins SVI as the Colorado and Wyoming Sales Manager.
Bob Sorensen, SVI Trucks President of Sales, states "We are very excited to welcome Jason to the SVI family. He brings to us and our customers great experience, knowledge and is respected throughout the industry for his honesty, integrity and achievements. He shares our passion, vision and commitment to delivering quality to our customers."
You can contact Jason at 970-485-2006 or jasonk@svitrucks.com