Tesuque, NM Fire District Light Rescue Refurb
The Tesuque Fire District of New Mexico tasked the SVI Trucks' Refurb Division with the refurbishment of its light rescue truck after it caught fire. SVI Refurb remounted the body onto a new Dodge 5500 chassis and then repainted the exterior to match the department's colors. A Knight KL450A-LF Light Tower was recessed and mounted to the roof, an NFPA-compliant VDR and seat belt system was installed in the cab and much more. Click the SPECIFICATIONS button below for full refurb spec list.

For more information about this apparatus, choose one of the options below or contact us for more details.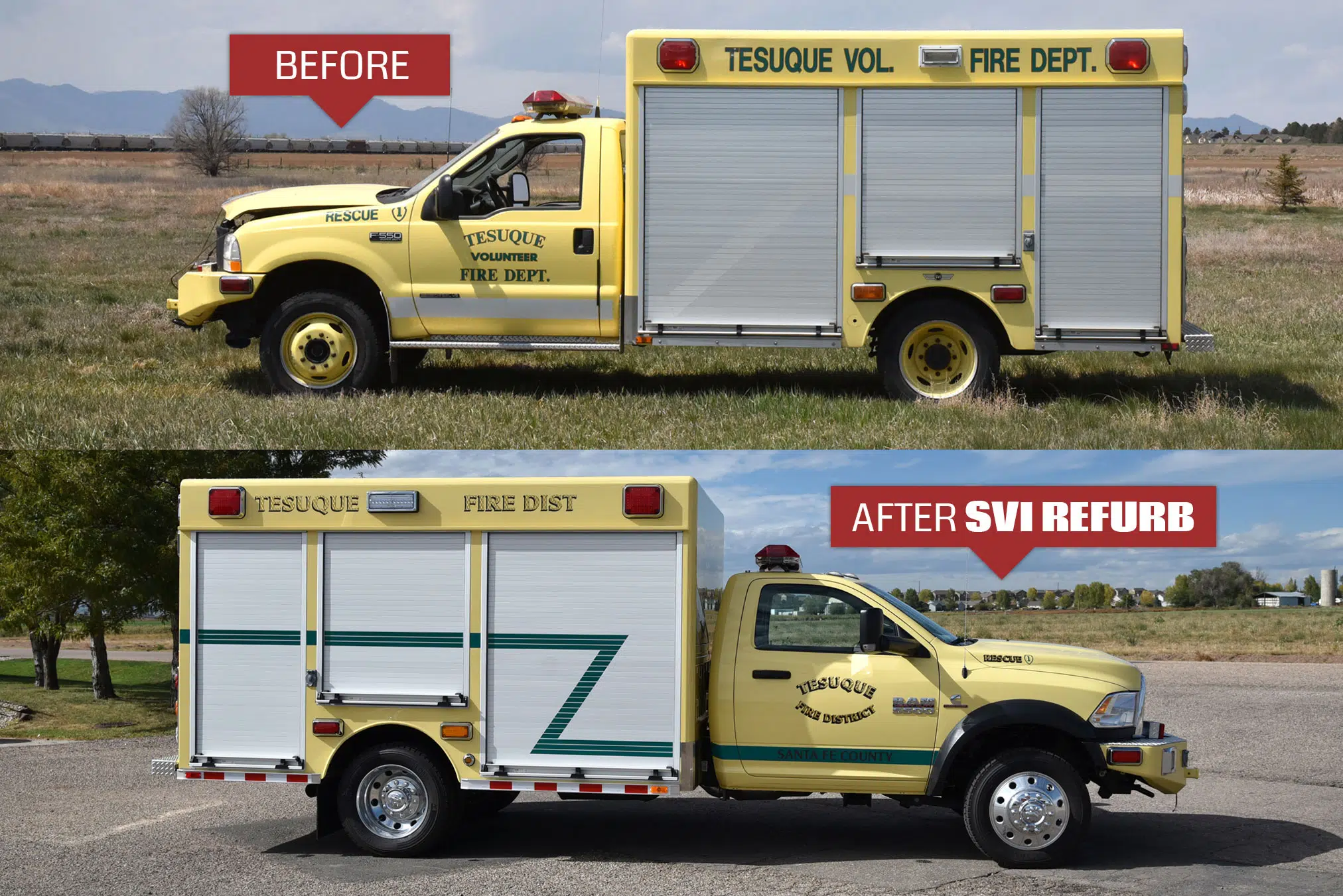 Refurbishment Details
Knight Light KL450A-LF Light Tower Addition
Live Drive with a 15kw Onan PTO Generator Installation
New 12,000-lb Warn Winch Installation in Bumper
Retrofit Existing Bumper to the Dodge Chassis
Reflective Graphics and Printed Chevrons
New Cab Console
New Tread Plate Rear Bumper Cover
Chassis and Body Exterior Repaint
NFPA-Compliant VDR and Seat Belt System Installation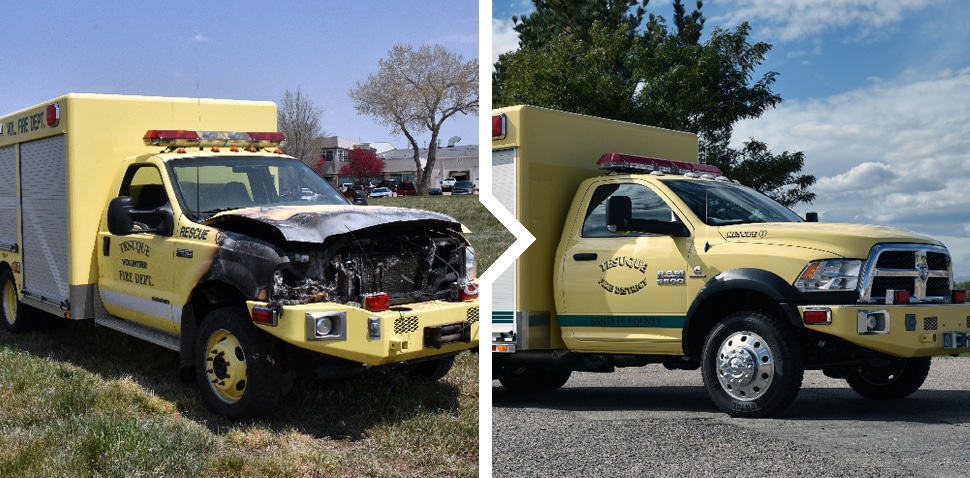 BEFORE > AFTER SVI REFURB