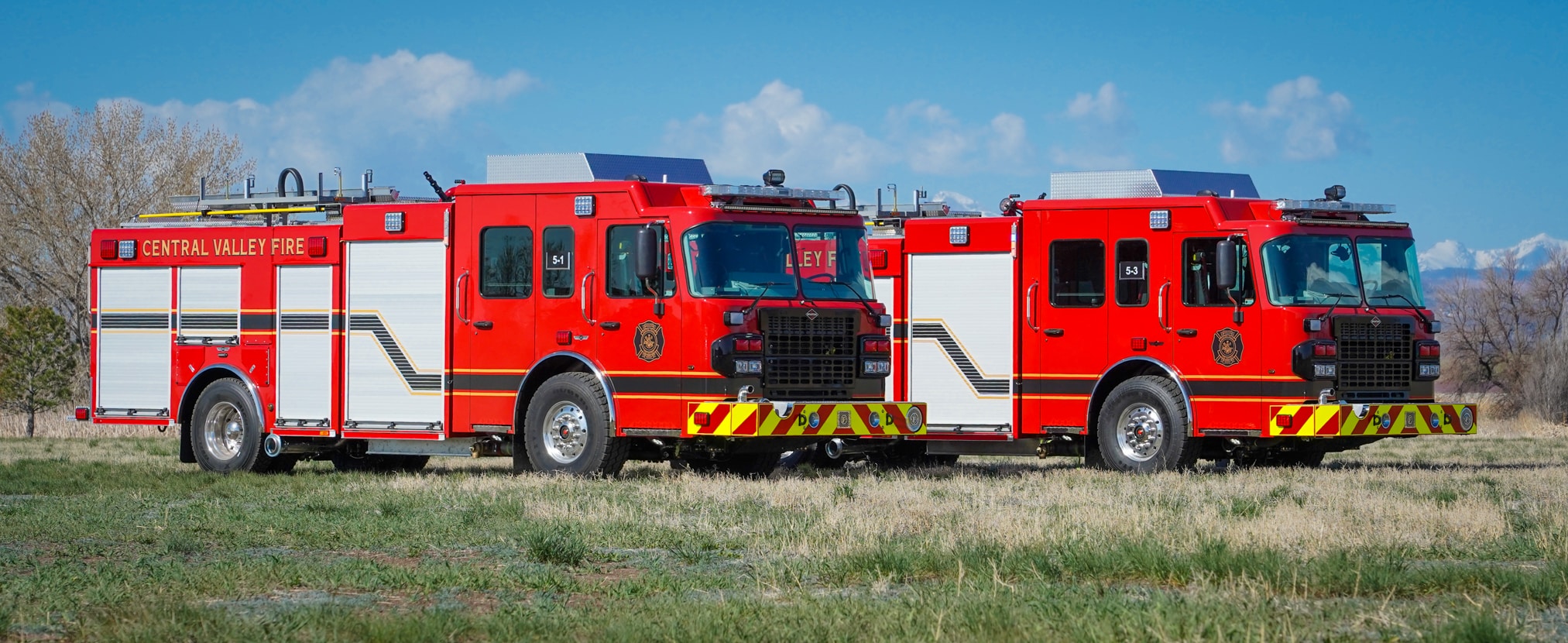 Central Valley Fire District, MT,
Twin Rescue Pumpers #1225-1226
When spec'ing their twin Rescue Pumpers', Central Valley Fire District chose 12′ aluminum SVI bodies mounted on Spartan Gladiator EMFD chassis, which house Cummins L9 engines. These Rescue Pumpers come equipped with HLAS-975 Ziamatic ladder systems, Crossfire XFC-52 Portable Deck Guns, Waterous CSUC20 Pump Systems and much more.

For more information about these apparatuses, choose one of the options below or contact us for more details.
Chassis
Cab: Spartan Gladiator EMFD 10" Rasied Roof
Engine: Cummins L9
Transmission: Allison 3000 EVS
Wheelbase: 192″
Body
Material: Aluminum
Body Length: 12′
Overall Height: 10′-3"
Overall Length: 32′-8"
Features
HLAS-975 Ziamatic Horizontal Ladder Access System
TFT Crossfire XFC-52 Portable Deck Gun
750 Gallon Capacity Water Tank
Waterous CSUC20 Pump System
FoamPro 2001 Direct Injection Foam System
Custom Rear Hose Bed Storage
(2) Air Actuator Controlled Hose Bed Covers
Command Light Shadow SL Series Light Tower
(2) OnScene Solutions Talon Helmet Storage Brackets
Whelen C9 Series Scene Lighting